Review: Fred E.T. – God Got A Funny Way Of Showin' It! (GGAFWOSI!)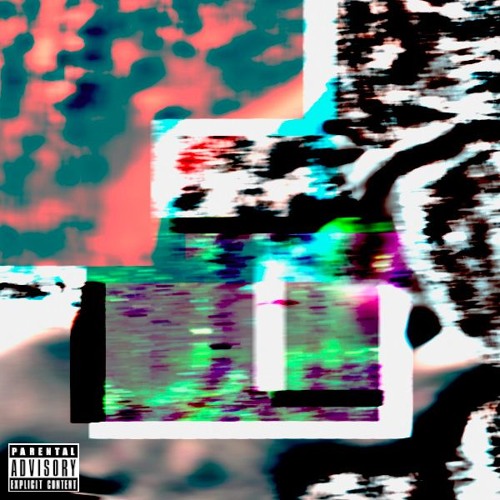 After a legendary and monstrous year of releases of high quality music in 2016, 2017 started out on the complete opposite end of that spectrum. Music consumers were being spoiled and overwhelmed with new drops damn near everyday or every other one last year, but the first few opening weeks of 2017 left much to be desired to say the least.
This musical hiatus held true until January 27th at 7:00pm to be exact, when up and coming Henry County based rapper, Fred E.T., dropped his debut project GGAFWOSI (God Got a Funny Way of Showing It). On the heels of releasing a visual to the first chosen single off the project in "Biscuits" about a week prior, the freshly 23 yr old MC woke up even more listeners and anyone that was sleeping on him before with his debut.
GGAFOWSI is a highly textured and thoroughly executed piece of work  that displays E.T.'s thoughts on life and where he wants to go, and will, through a vast and personal unique array of skills throughout. With that being said the MC shows a great sense of self awareness and wisdom beyond his years making himself pretty vulnerable track to track for listeners, in turn giving them a first hand look into his conscious.
Lines like "But solidify a piece of me in history of hiphop, arts and the in betweens," on "Pretty Cameras" and, "By next year and beyond, I'm far on top of this/ rap music scene next seed Atlanta's harvesting/Hard work bringing' in dominance..'" on the projects outro "Going Down, scream of E.T.'s ambition and hunger to make it and be great. Fred's distinct wordplay and ability to wittily flip words and create either meaningful or just entertaining double entendres is on full display from the opening track "Never Enough" where he spits, "Coulda gave you someone else's flow, watered down/ Just to be current, important in the now" toying with the listener while subtly throwing jabs at the current prototype of his competition.
What may captivate most about Fred is his extremely versatile flow. In a day in age where most rappers, especially up and coming ones stick to one that they're most comfortable with, E.T. floats on tracks effortlessly. He boldly often switches flows mid verse while still staying in pocket, something not to be overlooked. Also not to be mistaken as empty dope sounding rhymes. Fred E.T.'s bars and lyrics hold much weight and content, so much at times that it can go over heads first listen.
On top of the flow switches and wordplay GGAFWOSI is a display of great range sonically, especially for an artist on their fist actual project. Tracks like the single "Biscuits" featuring Ymani Halle,"Never Enough", "The Journey" and "Sunroof" all give off laid back chill vibes. In contrast "AnthrGroov" & "Heaven Scent" are much more upbeat than the aforementioned tracks while "Pretty Cameras", "Real Life Fantasy '14", "Detours of FatherTime" and "Purgatory Proverbial" beats are more grimy and eerie feeling. Fred challenges himself to master his flow on all leaving no question of his ambidexterity and showing listeners he's nowhere near one dimensional.
In between the tracks, there are also several skits incorporated that ultimately tie in the project's title and backstory of self realization and destiny. All this adds to the first hand experience for the listener in E.T.'s conscious where he meets and goes through trials with his guardian angel during an "internship". Vocally depending on whichever track he's on literally Fred (strictly vocally and based off voice) can sound similar to Cudi, Ab-Soul, or Wale if you listen hard enough, but thats no knock on his uniqueness because the 23 year old wordsmith is definitely a 1 of 1, and we know how much of a rarity that is nowadays.
To piggyback on the previous statement, if asked to give an overall synopsis for what the project sonically sounds like to someone who's never heard it, you could say a modernized vintage Outkast like sound if that makes any sense whatsoever. That comparison is deriving from beat selection, content, flow etc and its very high praise that's also well deserved and no reach by any means.
One of Fred E.T.'s biggest strengths seems to be his sense of self in every aspect, from where he's going and aspires to be. At an age where most are struggling with something to focus on and sticking to, Fred is humbly ever so confident,(as he should be) in exactly what his purpose will be. Along these same lines he's also just as confident in where he hails from and represents, "Henry County's Finest", boldly wears it on his chest and laces is it in his raps wherever he sees an opportunity. The reason this is a pretty big deal particularly is because several of his rap peers and fellow county natives have and tend to veer off and claim neighboring counties/cities in hopes of garnering more respect.
Overall this is an exceptional project and nice listen that basically has every element needed for whatever the audience may be looking for; from tracks & lines that are inevitable to not bob your head to, meaningful lyrics and content, and dope sounding music if you just wanna ride to it.The fact E.T. successfully completed a cohesive conceptual project on top of it being his debut without it feeling like too much, is also what helps him stand out from the pack.
His level of artistry is already beyond most up and comers, especially locally, and he's already shown a knack to push himself letting listeners and fans know that he will only continue to excel as his tools sharpen and he continues to perfect his craft. Scary! So if you unfortunately haven;t done the honors go ahead and give GGAFWOSI a listen and pass it on to anyone that you know would appreciate something of high quality and a fresh artist to listen to. Hop on the wave early while you can, 42!
STREAM: